This clown Elon Musk will send you broke real quick. There is nothing tangible about him at all, the only thing he is good at is spending other peoples money. There is little to nothing to show there is any return on investment at all. In fact if you look at most of his projects many are on the verge of going under. If anyone remembers just a few years ago with those kids in trouble in Thailand. Elon Musk comes in as brash as you like thinking he was going to run the show. He was quickly told to bugger off because his ideas would have killed those kids. Now Bitcoin….
Bitcoin hits new high as Tesla reveals $1.5bn investment
The car maker's boss Elon Musk said recently that the electronic currency was on the verge of becoming more widely accepted.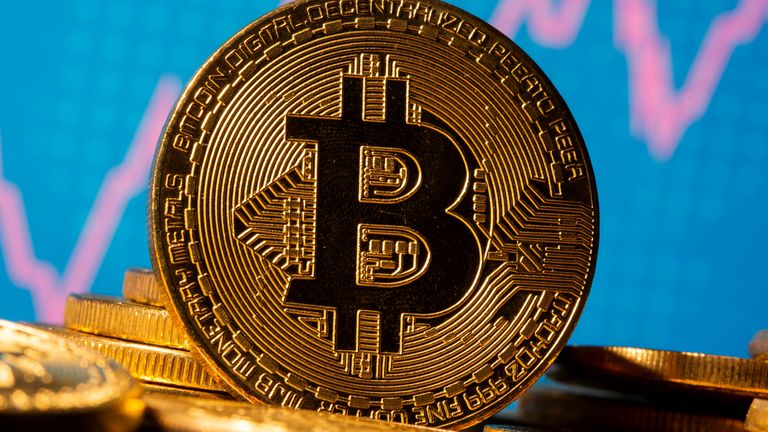 Bitcoin has jumped more than 10% to a record high after Tesla said it had invested $1.5bn (£1.09bn) in the cryptocurrency and would soon start accepting it as a form of payment for its cars and other products.
The disclosure of the investment, in a regulatory filing, sent Bitcoin up by 13% to over $43,000 in Monday trading.
At such levels, one Bitcoin would be enough to buy one of the electric car maker's lower end vehicles in the US, where prices start at less than $40,000.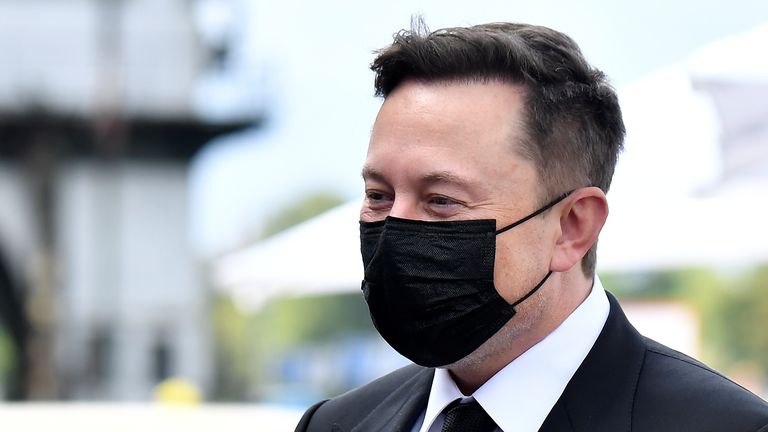 It comes 10 days after Tesla chief executive Elon Musk gave a boost to the electronic currency's price by adding a "#bitcoin" tag to his Twitter profile page.
He removed the tag a few days later but has continued talking up Bitcoin and other cryptocurrencies such as dogecoin to his millions of followers on social media.
Mr Musk said a week ago that Bitcoin was "on the verge" of being more widely accepted by investors.
Tesla said in its regulatory filing that its decision was part of a broad investment policy aimed at diversifying and maximising its returns on cash.
It said it had invested a total $1.5bn in the cryptocurrency and could "acquire and hold digital assets from time to time or long-term".
The disclosure comes after Tesla recently reported that it had made an annual profit for the first time after years of losses.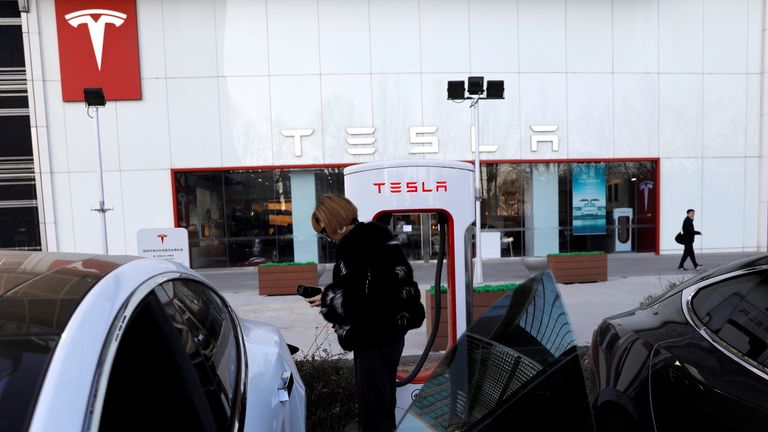 Analysts think the move by the car company – which last year overtook bigger-selling conventional rivals to become the largest by value as its share price surged – could prove a gamechanger for Bitcoin.
Eric Turner, vice president of market intelligence at cryptocurrency research firm Messari, said: "I think we will see an acceleration of companies looking to allocate to Bitcoin now that Tesla has made the first move.
"One of the largest companies in the world now owns Bitcoin and by extension, every investor that owns Tesla (or even just at S&P 500 fund) has exposure to it as well."
Bitcoin has set new record highs at the start of this year after a bumpy ride for investors over the past decade, with major financial institutions starting to offer support.
Central banks such as the Bank of England have remained sceptical but some suggest that as it becomes more accepted it could become more attractive as a store of value.
Source: https://news.sky.com/story/bitcoin-hits-new-high-as-tesla-reveals-15bn-investment-12212546